---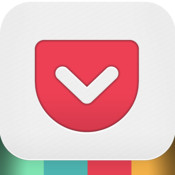 My daily feed reading work flow goes something like this:
Grok through a bunch of RSS feeds (on NewsRack or Perfect RSS Reader on the ipad or Google Reader on my Samsung Captivate) and add any interesting articles to Pocket (Read It Later).
Sync Pocket, and read articles immediately or later and delete them from Pocket.
The advantage of this is that I'm no longer left with a million open tabs on browsers on several devices and the pressure to read and close them. I know that the articles are on Pocket when I get time to get to them and my browser is freed! Once synced, the articles are available in the Pocket app on my ipad and I can read them offline. I can also add any other articles to Pocket through browser bookmarklets, email, etc. The Pocket interface is kickass on every device I've tried (and it is seems to have the most consistent interface and cross-platform support among its peers) and allows me to bookmark or share articles which completes the whole process of reading stuff on the Interwebz.

However, I also use NetNewsWire on my Macbook Pros. Its a great feed reader, but its missing quite a few "new world" features. For some reason it supports Instapaper but doesn't support Pocket or any other service. From what I've seen, it ain't coming anytime soon.
So to complete my work flow, I wrote an AppleScript to add articles to Pocket from NetNewsWire. More details here. Comments welcome!